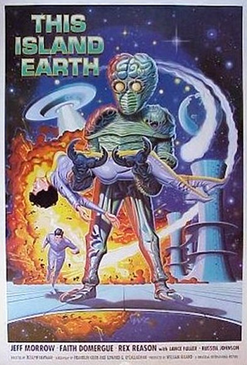 Featured in the
1955
science fiction
film
This Island Earth
. They once occupied the planet Metaluna. The Metalunians bred these creatures for menial labor. The scientist, Exeter, compared the species to earths insects, though with moderately greater intelligence. Most of their bodies are covered in a teal colored exoskeleton. Their exposed brains are one of the more vulnerable parts of their body, and the human Cal Meacham was able to momentarily incompasitate one by striking its head. Like humans their blood is red. When the planet was coverted into a star only one survived by sneaking into Exetar's ship. It did however disintigrate when leaving Metaluna's atmosphere.
Ad blocker interference detected!
Wikia is a free-to-use site that makes money from advertising. We have a modified experience for viewers using ad blockers

Wikia is not accessible if you've made further modifications. Remove the custom ad blocker rule(s) and the page will load as expected.